October 29, 2021 | heritagestanding.com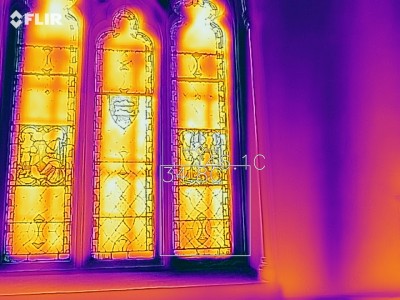 Like everyone else, we've had to change the way we work because of Covid19. We've ramped up safety protocols on site visits, rearranged schedules to avoid Covid hotspots in the province, and have been unable to leave New Brunswick for months at a time. Of course, the out-of-province specialists with whom we work have likewise been unable or hesitant to travel into New Brunswick. Luckily, with modern technology and some lateral thinking we have been able to remotely work together to successfully help our clients.
A good example of this can be seen with recent stained glass window work. Over the past several decades, many churches protected their stained glass windows by installing inexpensive acrylic protection covers. While this does protect the glass from vandalism breakage, the exterior covers trap an astonishing amount of heat if they are not vented properly, as you can see in the thermal image below:
The temperature of this window was 46° C, which might not seem too bad in the middle of summer. But this was January. For comparison, the outside temperature was -6° C, and the adjacent stone wall in the heated church was 17.5° C. 46° C (114° F) is already brutally hot. In the summer, the windows would be like ovens.
Turns out that stained glass windows don't like extreme heat any more than humans do. The lead that holds the panels of glass together softens in the heat, allowing the glass to shift and bow. Eventually, the window can fail.
While we are not stained glass experts, our colleague Eve Guinan @ EGD Glass Studio (http://www.egdglass.com/) is. Unfortunately, she's in Toronto, and during Covid is unable to travel to New Brunswick.
Eve told us what information she needed for her analysis, and, using drone camera work combined with a tripod-mounted digital SLR camera set to a very slow shutter speed to capture fine detail, we were able to document problem windows for one of our clients.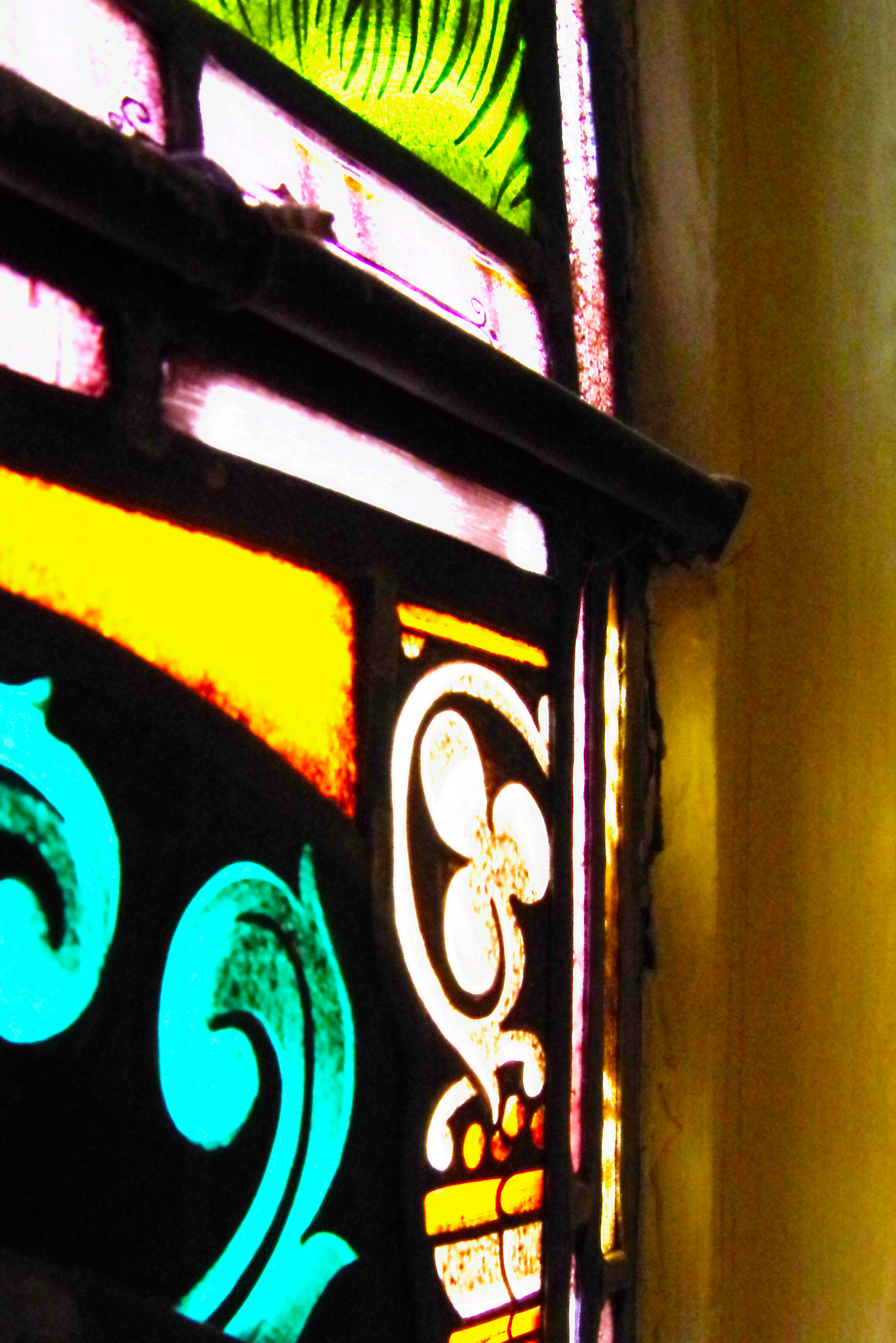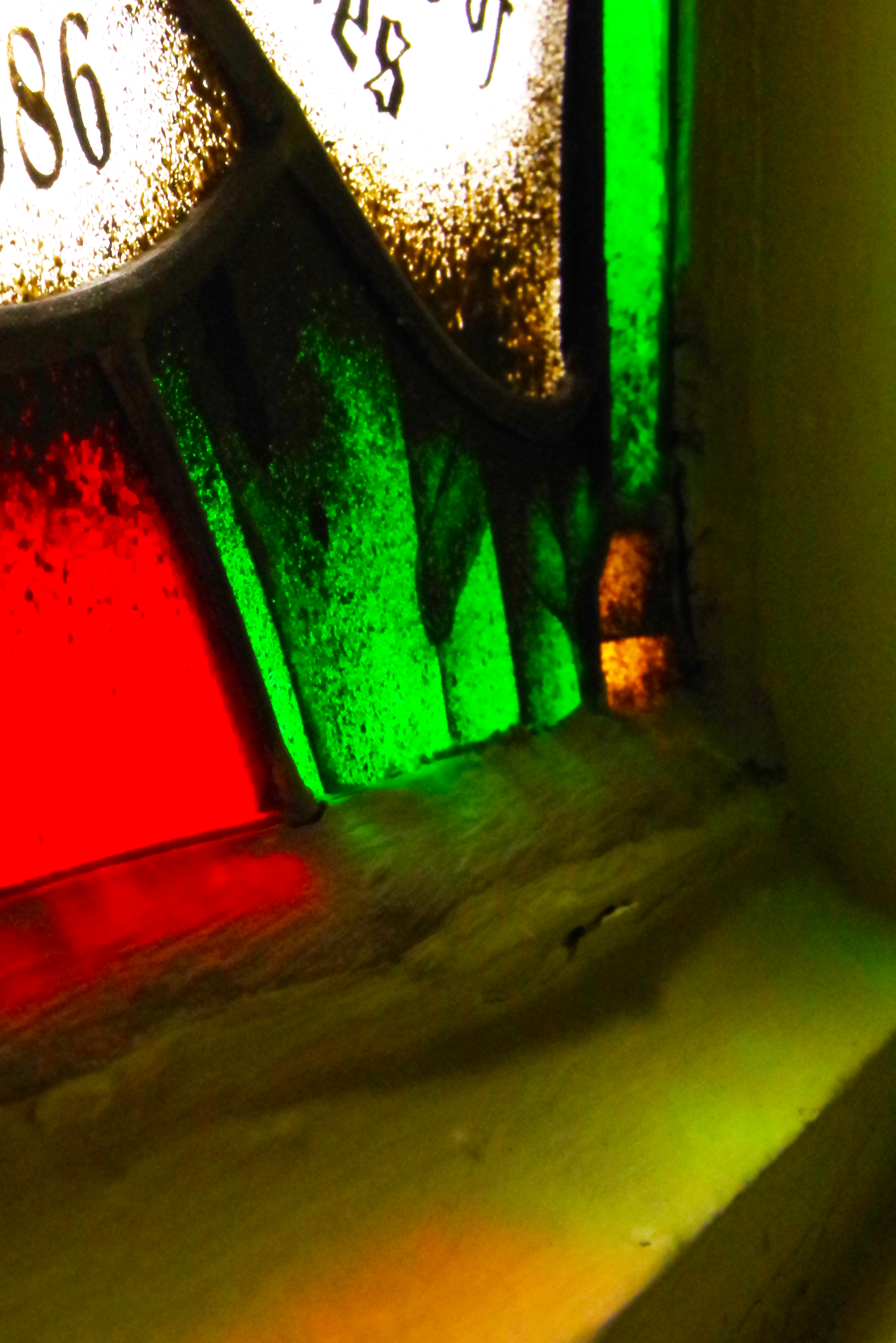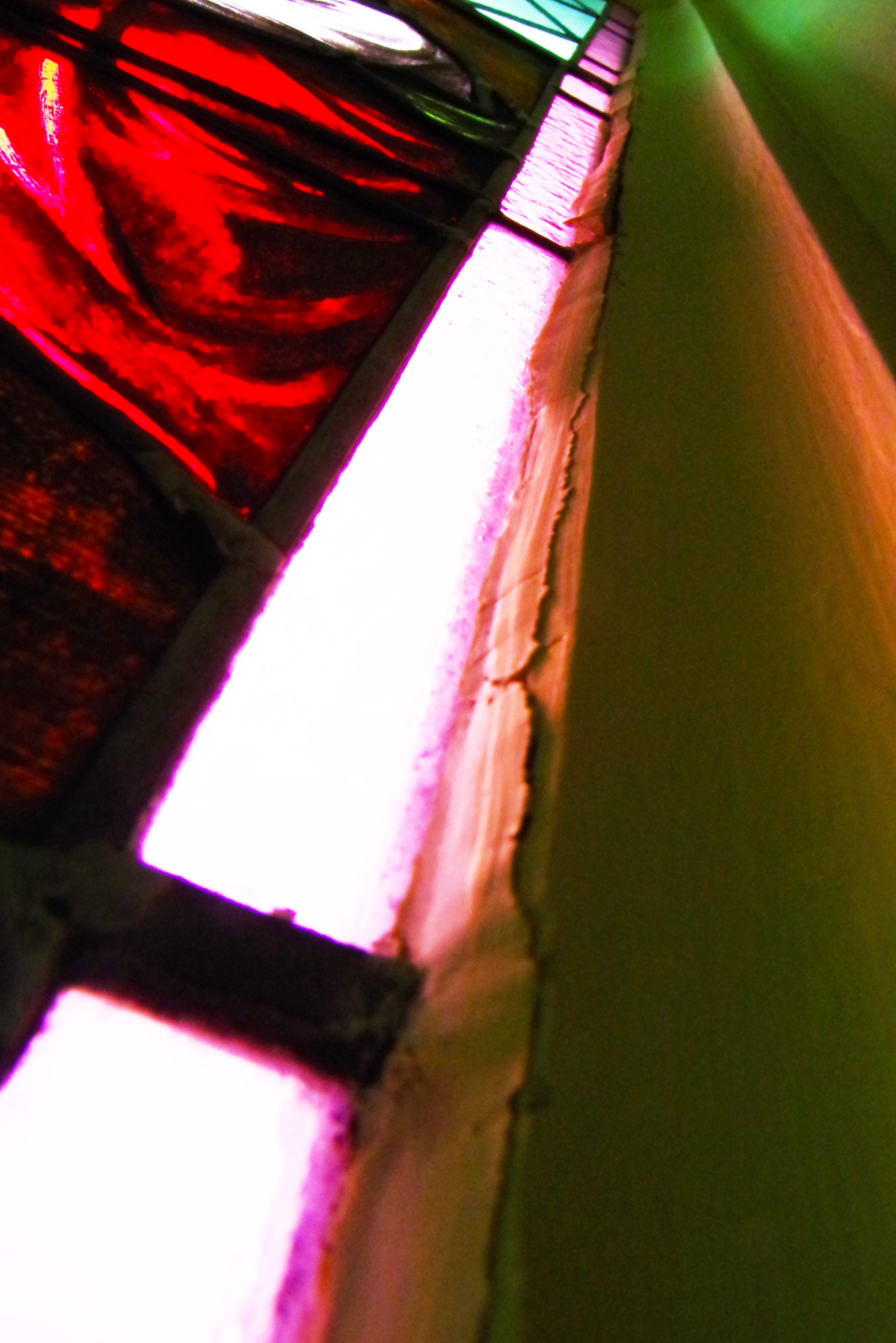 Eve was then able to use our photos to provide her usual brilliant analysis, from a thousand kilometers away. We're not about to let Covid stop us from doing first-rate conservation engineering.
Sophia Petrovich, M.A.
Heritage Standing Inc.
spetrovich@heritagestanding.ca
office: 506 459 3203
heritagestanding.ca