September 29, 2021 | heritagestanding.com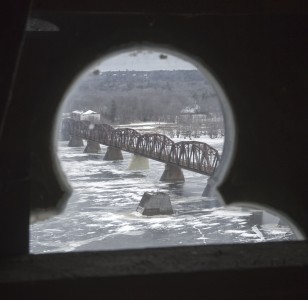 Heritage Standing's office is located in a building that sits on the traditional unceded territory of the Wolastokwiyik, whose ancestors, along with the Mi'kmaw and Passamaquoddy / Peskotomuhkati peoples, signed Peace and Friendship Treaties with the British Crown in the 1700s.
In recognition of National Day for Truth and Reconciliation, we invite everyone to take steps forward in learning more.
Have you ever wanted to improve your pronunciation, perhaps of wolastoq? A resource particularly relevant for New Brunswickers is a language portal that has a wealth of resources on Wolastokwiyik and Peskotomuhkati languages, including live recordings. You can find it here: https://pmportal.org/
You can engage with the Aboriginal Peoples Television Network (APTN) for news, entertainment, and media "by, for, and about Indigenous Peoples to share with all Canadians." https://www.aptn.ca/
The National Trust for Canada has compiled a large and evolving resource list of indigenous heritage resources. It is being continually updated, so please check https://nationaltrustcanada.ca/online-stories/indigenous-heritage-resources for the most current list. Below we have highlighted a few of the links and resources from the list, some of which are specific to heritage work, the industry in which we operate.
In peace and friendship,
Sonya Burrill
Selected links from the National Trust for Canada
Policies and Reports
The Truth and Reconciliation Reports
Beyond 94: Truth and Reconciliation in Canada
Canada's Residential Schools: Missing Children and Unmarked Burials The Final Report of the Truth and Reconciliation Commission of Canada Volume 4
Treaties and Agreements (Government of Canada source)
United Nations Declaration on the Rights of Indigenous Peoples (UNDRIP)
National Inquiry into Murdered and Missing Indigenous Women and Girls
Websites
Indigenous Heritage Circle website
Media and Webinars
Territorial Acknowledgements: Going Beyond the Script
CBC Radio: Building an ally: non-indigenous people share their stories of bridge building
Video: Our World Heritage INDIGENOUS FORUM #1 Indigenous Perspectives on Sustainability in Cultural Heritage Conservation and Management (Part 1)
Video: Our World Heritage INDIGENOUS FORUM #2 Indigenous Perspectives on Sustainability in Cultural Heritage Conservation and Management (Part 2)
Resources/ Tools
Indigenous Peoples: Language Guidelines
Territory Acknowledgment Resource
Setting the Bar: A Guide to Achieve New Standards for Reconciliation Within the Heritage Sector (Heritage BC)
Courses/ Training
The Path: Your Journey Through Indigenous Canada ( online module training by RAIC)
Indigenous Canada MOOC – University of Alberta
Books
48 books by Indigenous writers to read to understand residential schools
21 Things You May Not Know about The Indian Act– Bob Joseph
This Place: 150 Years Retold (graphic novel anthology) – Kateri Akiwenzie-Damm, Sonny Assu, Brandon Mitchell